FREE Or Deeply Discounted eBooks!!
I acquire monetary compensation (at no cost to you) when you shop using links on this site.
Disclosure Policy
and
Privacy Policy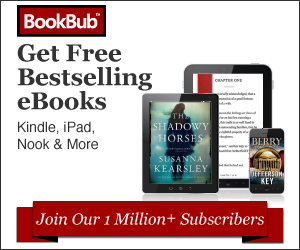 Want some good deals on eBooks? BookBub's free daily email notifies you about deep discounts on acclaimed and bestselling eBooks. You choose the types you'd like to get notified about — with categories ranging from romance to mysteries to cookbooks — and BookBub sends great deals in those genres to your inbox.
BookBub alerts you to fantastic limited-time offers that are available for Kindle, Nook, iPad, Google Play, and others. A team of experts makes sure that BookBub's only features great deals on quality books that you'll love, from both top-tier publishers and critically acclaimed independent authors.
You can even get some of them FREE. If they are not FREE then they are deeply discounted!
Start getting your FREE and deeply discounted eBooks now from BookBub's!