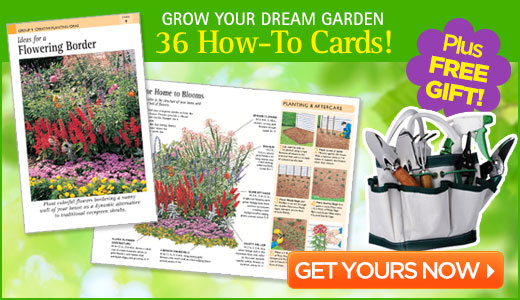 The Thrifty Gardener Series Part 1: Gardening For FREE, Where to Find FREE Gardening Clubs!
It use to be that if you wanted to learn about gardening, you had to enroll in a pricey gardeners club. Then you would have to attend meetings and even pay dues to maintain your membership. Today, time seems to be of the essence and people are on more of a budget, so a fancy garden club may not be an option for you. But no worries! If you still want to develop your green thumb, there are a bunch of excellent online resources just waiting for you to learn gardening for FREE! The best part? These gardening clubs are FREE and you can enjoy them from the comfort of your own home! If you have ever wondered where to find free gardening clubs, you have come to the right place!
Take a look a selection of the top ten online gardening clubs just waiting to make your thumb a little greener. And because they are all free to join, your wallet will be a little greener too!
1. Home Depot Gardening Club
Do you love freebies? Sign up for this free club and receive over $300 in coupons, a free newsletter, access to online how to videos and demonstrations, monthly lawn care tips catered to your region, and advice from experts.
www.homedepot.com
2. National Home Gardening Club
Do you need expert gardening advice? Sign up at the National Home Gardening Club and have access to an online community, expert advice, and printable coupons for home improvement stores.
www.gardeningclub.com
3. Springhill Nursery
Join their free club and receive an e-newsletter with gardening tips, a free catalogue, and a $25.00 coupon good on your first order. You will also be notified via email of any upcoming sale events.
www.springhillnursery.com
4. Burpee Seeds

Join their free club and receive an online newsletter, full color catalogue, a savings certificate, and have access to gardening tips via their online forums. Burpee also gives out samples if you email them and request them!
www.burpee.com
5. Kid's Gardening
Kids love to be in garden clubs too! The folks at Kid's Gardening offer a variety of tips, activities, and products designed just for kids. Enroll for free and have access to their online forums, free catalogue, videos, and more!
www.kidsgardening.org
6. Brecks
Brecks has been trusted for generations, and offers seeds and bulbs straight from Holland and wants to help make your garden an amazing one! Enroll in their free club for an online newsletter, color catalogue, and savings certificates. You will also have access to the gardening tips they offer on their website!
www.brecks.com
7. Gardens Alive
Gardens Alive loves giveaways! Enroll and receive a free gardening catalogue plus a savings certificate of $25.00. You will also have access to the many tips and expert information via their website!
www.gardensalive.com
8. Grow Organic

Organic gardeners, we did not forget you! If you are interested in organic gardening, enroll for free membership into this site! You can request catalogues, access tips and information, download helpful booklets, and so much more. There is also an extensive online shopping forum.
www.groworganic.com
9. TreeDazzled
Find out all you need to know about trees and your landscaping. Sign up to receive ten free conifer tree seeds! Just leave a comment on their site and submit your information and your free seeds will be mailed to you.
www.treedazzled.com
10. Gardening Savvy
Who doesn't want to be more garden savvy? Visit Gardening Savvy which is a place for folks to come together and share about gardening, how to grow vegetables, flowers, herbs and fruits as wells as share gardening tips and reviews. Membership is free!
www.gardeningsavvy.com
As you can see, you can hone your green thumb, gardening for free! Plus, receive money saving offers, samples, be entered into contests, and get professional advice. Not only will your yard and garden look amazing, but you will have done it on a dime!
It only takes a minute to get signed up at any number of these gardening sites, so what are you waiting for? Frugal gardeners join today and start gardening for FREE!